To Repair, or to Replace?
As the days get longer and the weather a bit warmer, we are often asked the all important question… 'Do I repair, or do I replace my trailer?'
Although for some boaties trading in a trailer can be as easy as swapping out your bearings, for others this can be a difficult decision of whether to hang onto the trailer that has carried your most prized possession to your favourite summer spots for decades, or to replace it with a more modern, and advanced trailer that carries warranty and fresh components.
While there are many things to consider when making the condition, we suggest going through our easy to follow 3 step rule…
Check the condition of your frame!
The frame is the core component to any trailer whether it's a boat trailer, caravan, camper etc, without this being in good shape, you wouldn't even think twice about going through with a repair, it would be an outright replacement job.
This is the core structure of your trailer, if your frame isn't in great shape it can be incredibly difficult & costly to 'make something out of nothing'.
However, if your frame is in good condition and just needs a bit of TLC, this can make the repair a whole lot more viable as the components required can simply be replaced.
If you have had a look at your frame and you still aren't sure, bring it in and we'll give you an honest evaluation.
RUST WARNING: If you notice that your trailer has rust, check that it hasn't gotten into the trailer main frame. If it has, we highly recommend swapping to a new trailer as rust throughout the main frame can be dangerous and the frame could crack/split at any time including under tow.
Ask yourself this question… Is your trailer up to current regulations?
Not only is it a good time to check this when you are contemplating your options, but it is always a good idea to make sure you are towing under current regulations in order to ensure you are keeping yourself, and others on the road safe.
The very first thing we look at is the load carrying capacity of your trailer (i.e. how much your trailer can hold, including the boat & everything inside your boat such as fuel, lifejackets etc). This will allow us to check if you have the correct braking systems installed and whether or not it is safe. The first step to check this would be by going over a weighbridge, writing down the weight and comparing this with your state's current regulations.
You can view the current regulations for load capacity's here on your states road safety website (Eg VICROADS), or by giving us a call on 03 9587 3303 where we can let you know.
Whilst the load carrying capacity and having your brakes up to spec is the key to being under regulations, there are other things you can check such as:
Are your lights fully operational?
How is the condition of your tyres?
Is your trailer frame safe?
If unsure please don't hesitate to give us a call, send us a message, or pop in for a visit so we can help.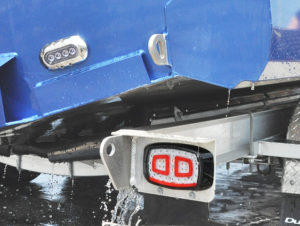 Evaluate your options for your own circumstances
While we can appreciate that for some the thought of getting a new trailer is exciting, simple and easy to comprehend, that for others it can be a financial burden, daunting and scary. This is why we suggest that you evaluate your options based on your own circumstances first.
Things to note when evaluating your options:
Is the current condition of your trailer safe? Would someone else be able to use it? If the answer is yes, please know that TRADE IN'S are available, and this can save you plenty of coin on your upgrade.
If you are happy with your current trailer & would prefer to hang onto it, ensure you check your frame. If your frame is in good condition, then most parts are generally bolt on and bolt off.
In some cases, repairs can be almost as expensive as buying a new trailer- get advice before making a decision if unsure.
Some parts can be extremely difficult to source when repairing older trailers, such as the 9" and 10" wheels as they are no longer standard on any trailers.
Consider the benefits of new trailers
Greater load ratings are available for extra storage if you are planning to travel further
Single and tandem options available
New capabilities and drive on / drive off systems available
All new features such as LED lights, brakes (mechanical/hydraulic), keel supports, and custom built options.
Heavier tyres for maximum support
New Jockey Wheels with special features
And if you're still unsure…
If you are still unsure, give us a call, send us a message, or bring in your trailer for an honest and free evaluation on the condition of your trailer, and an upfront quote on both options.
The team at Trailer Repair Centre
(03) 9587 3303